CHARLOTTESVILLE, VA; MAY 25, 2016 — How2Recycle, the U.S.-based package labeling system, announces that Combe Incorporated is the latest company to join the quickly expanding How2Recycle program. Combe owns a variety of personal care brands such as Just For Men, Vagisil, Sea BondAqua Velva, Brylcreem, and more.
How2Recycle members use the standardized label on-package to communicate to consumers how to recycle or properly dispose of product packaging. "By placing the How2Recycle label on their packaging, Combe is demonstrating a commitment to increasing recycling in an important area of the home — the bathroom," said Kelly Cramer, project manager. "We are very happy to have them join the program, and are excited to see How2Recycle on their packaging soon."
"We are pleased to use the consumer-friendly How2Recycle labels on our packaging to help our consumers recycle our packaging correctly. It is an important part of Combe's sustainability efforts.", said Tim Williams, Senior Vice President of Operations and Manufacturing.
Companies interested in joining the quickly expanding How2Recycle program can visit www.how2recycle.info/how2join/ or contact how2recycle@greenblue.org.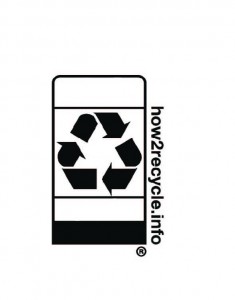 ABOUT HOW2RECYCLE
The How2Recycle Label is a U.S.-based standardized labeling system that clearly communicates recycling instructions to the public. How2Recycle is a project of the Sustainable Packaging Coalition®, a membership-based group that brings together business, educational institutions, and government agencies to collectively broaden the understanding of packaging sustainability and develop meaningful improvements for packaging solutions. For more information, follow us on Twitter @How2Recycle.
ABOUT COMBE
Combe is the manufacturer of the world's most personal Personal Care products, including the Just For Men® , Touch Of Gray® and Grecian Hair Color brands, Vagisil®, Sea Bond®, Aqua Velva® and Bryclreem. Since 1949, Combe brands have been there to help people feel like themselves again: Confident. Comfortable. Looking and feeling their best.