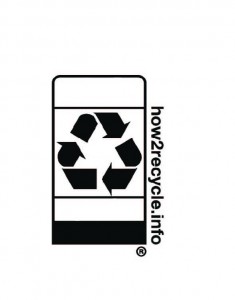 How2Recycle officially announces the ReStart the Cycle initiative, an exciting new initiative to increase recycling of valuable materials. ReStart the Cycle will encourage use of How2Recycle on packaging that are of high value to the packaging value chain.
There is significant opportunity to increase the quantity of high value materials, including PET bottles, HDPE bottles, metal containers, and paperboard boxes. These items provide economic value to Material Recovery Facilities. We hope that ReStart the Cycle will assist in economically strong recycling systems and available recycled content.
"We believe that widespread use of the labels on these easy to recycle items will increase consumer awareness and increase volume," said Project Manager Danielle Peacock.
This is a voluntary proactive program aimed at strengthening our recycling infrastructure. Stay tuned for more information in January 2016.
Please contact Danielle Peacock at danielle.peacock@greenblue.org for more information.