Dow Chemical Company, GreenBlue's Sustainable Packaging Coalition, Accredo Packaging Join Forces to Give Seventh Generation Customers a Recyclable Packaging Option
Charlottesville, VA — The Dow Chemical Company's (NYSE: DOW) Packaging and Specialty Plastics business
collaborated with industry leaders Sustainable Packaging Coalition (SPC) and Accredo Packaging to produce Seventh Generation's first recyclable Dishwasher Pods packaging. The new packaging features SPC's How2Recycle label.
Dow developed the resins for the recyclable polyethylene stand-up pouch to help ensure the package's stiffness, toughness and sealability. Accredo Packaging converts these materials into pouches and their award-winning printing capabilities gives the package the aesthetics it needs to stand out on store shelves.
"Our goal was to produce a recyclable package for our Dishwasher Pods, without sacrificing performance or aesthetics," said Derrick Lawrence, director of packaging development, Seventh Generation. "Our customers were asking for a more recyclable option, and our collaboration with the Sustainable Packaging Coalition, Dow and Accredo Packaging turned that demand into a reality."
Seventh Generation's new Dishwasher Pods packaging carries the How2Recycle "Store Drop-Off" label, which encourages consumers to take flexible plastic bags, films and wraps to local grocery or retail stores for recycling. The pouches can be recycled at more than 18,000 store drop-off locations throughout North America.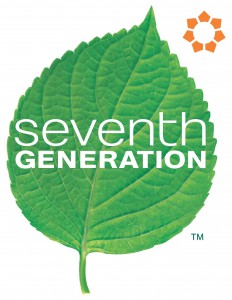 As a founding member of the SPC, Dow focuses on collaborating throughout the value chain to create more sustainable packaging and improve consumer knowledge and adoption of recycling streams.
"We are excited about our work with the SPC on the How2Recycle Label program because it enables us to communicate and educate the consumer about the pouches' recyclability. This kind of collaboration is important to achieve the environmental vision for packaging that we all share," said Greg Jozwiak, North America commercial vice president for Dow Packaging and Specialty Plastics.
Rex Varn, executive vice president of Accredo Packaging, Inc. says "Accredo Packaging's new innovative 100% recyclable stand-up pouch offers CPG brand-owners a more sustainable proposition of recyclability."
About Dow
Dow (NYSE: DOW) combines the power of science and technology to passionately innovate what is essential to human progress. The Company is driving innovations that extract value from the intersection of chemical, physical and biological sciences to help address many of the world's most challenging problems such as the need for clean water, clean energy generation and conservation, and increasing agricultural productivity. Dow's integrated, market-driven, industry-leading portfolio of specialty chemical, advanced materials, agrosciences and plastics businesses delivers a broad range of technology-based products and solutions to customers in approximately 180 countries and in high-growth sectors such as packaging, electronics, water, coatings and agriculture. In 2014, Dow had annual sales of more than $58 billion and employed approximately 53,000 people worldwide. The Company's more than 6,000 product families are manufactured at 201 sites in 35 countries across the globe. References to "Dow" or the "Company" mean The Dow Chemical Company and its consolidated subsidiaries unless otherwise expressly noted. More information about Dow can be found atwww.dow.com.
About the How2Recycle Label and GreenBlue
The How2Recycle Label is a project of GreenBlue's Sustainable Packaging Coalition®, a membership-based group that brings together business, educational institutions, and government agencies to collectively broaden the understanding of packaging sustainability and develop meaningful improvements for packaging solutions. GreenBlue® is an environmental nonprofit dedicated to the sustainable use of materials in society. For more information, follow us on Twitter @How2Recycle or go to our website atHow2Recycle.info.
About Seventh Generation
Seventh Generation is the nation's leading brand of household and personal care products that help protect human health and the environment. Established in 1988, the Burlington, Vermont based company remains an independent, privately held company distributing products to natural food stores, supermarkets, mass merchants, and online. Seewww.SeventhGeneration.com for more information.
About Accredo Packaging
LEED Silver certified Accredo Packaging, Inc. is a fully integrated converting company producing flexible packaging with an emphasis on sustainability, with best in class production processes, primarily targeting the Consumer Packaged Goods (CPG) markets in North America. A Certified Minority Business Enterprise, Accredo utilizes electricity generated via wind power. It attributes its growing success to investment in leading edge technologies, including state-of-the-art extrusion, bag making, and printing processes in terms of reduced environmental impact, high quality, and world-class productivity. For more information, go to www.accredopackaging.com.
Media Contact-
Anne Elsea
anne.elsea@greenblue.org
434.202.4847